About Us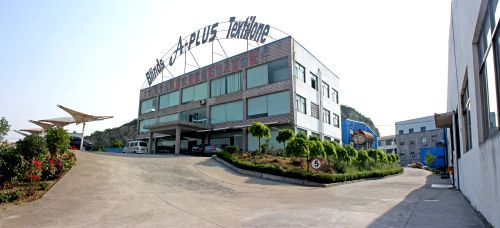 Ningbo plant
Enterprise.
Ningbo Xianfeng New Material CO.,LTD, which operates under the brand  APLUS in the international market, was founded in 2003 in China Mainland. Since its inception, APLUS focused on the development and manufacture of screen fabrics, both for indoor and outdoor use, blackouts and other technical sun-shading materials. Nowadays, APLUS is growing rapidly, covering more than 100 000 sqm of production facilities with more than 800 employees dedicated to screen production. As an outcome of our intentions to grow into one of the class leader in screen fabrics industry, we became a public company on Shenzhen stock exchange in 2011. 
We have successfully created numerous environmental-friendly, energy saving, anti UV, anti-bacterial, flame retardant, recyclable shading materials, which are of the world-class quality.
APLUS has successfully acquired the ISO9001 and ISO14001 management certification. Our company is also one of the first in the industry to get OHSAS18001 professional health and safety system certification.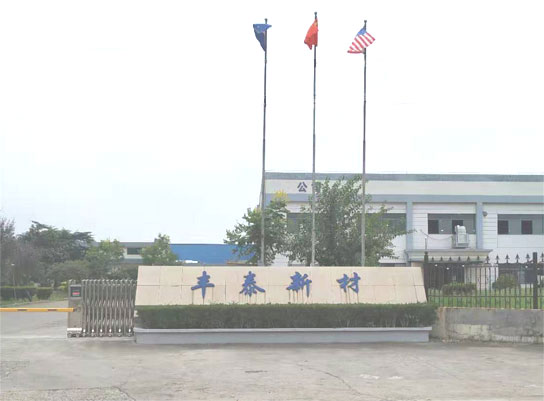 Foamtech factory
Nowadays, our extensive distribution network covers both - the domestic market as well as more than 70 countries worldwide. Thus, APLUS has become the benchmark brand in shading industry not only in China, but also abroad, maintaining its market leading position.
Product.
APLUS provides a diverse variety of sun-shading materials, both for interior and exterior sun protection. Our range of products includes more than 2000 items of screen fabrics from polyester PVC and fiberglass PVC composition, PVC and PVC-free blackouts, jacquard and technical shades. Our textiles meet all standard requirements of the industry as well as obtained international certificates of fire retardment, environmental safety. Please, refer to our product catalogue for detailed information.
Production plants.
APLUS owns 3 production facilities, all situated in coastal Zhejiang province, China.
The headquarter and the first launched factory is called Ningbo Xianfeng New Material, which Is located in the outskirts of Ningbo city and runs its operations since 2003. Nowadays, Ningbo plant possess 20000 sqm of production workshop, involving 300 employees, both labor and office.
Our biggest factory launched in 2007, Zhejiang Suntarget New Material, is situated in export  processing tax-free zone of Jiaxing city, 120 km from Shanghai. Its production facilities and warehouse cover 70000 sqm with 364 employees dedicated to production, development, management and logistics.
The newest third factory, Jiaxing Foamtech New Material, is located near Zhejiang Suntarget New Material. Since its inception in 2011, Foamtech specialized in production of foamed PVC- free blackouts, covering 35000 sqm of workshop with 125 employees involved.NINGBO ZHEXIANG TRADE CO.,LTD.is the trading company established for export business only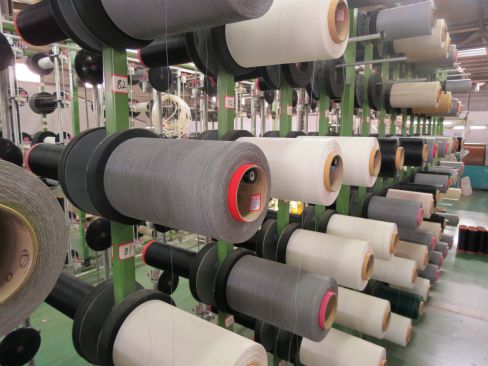 beaming process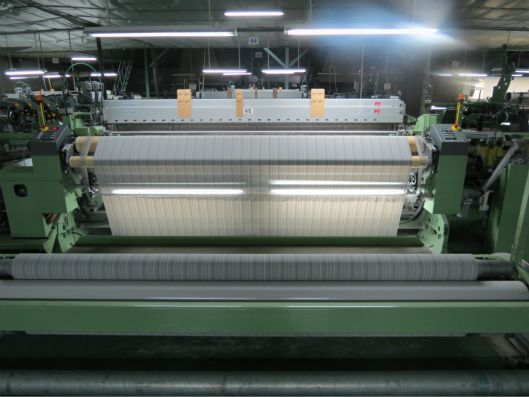 weaving the fabrics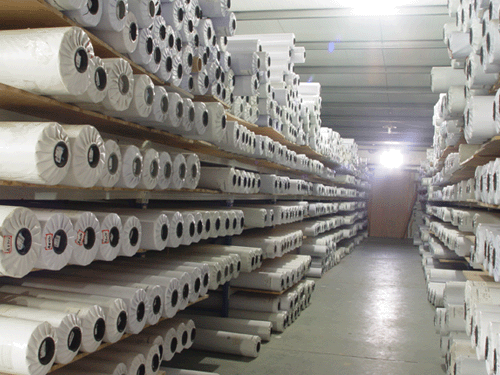 fabric rolls in warehouse